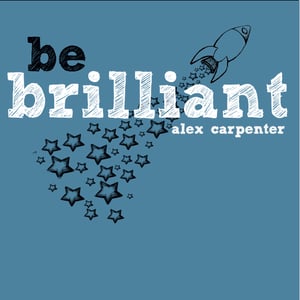 $

12.99 - On Sale
Brilliant (Adjective)
1. shining brightly: the brilliant lights of the city.
2. distinguished; illustrious: a brilliant performance by a young pianist.
3. having or showing great intelligence, talent, quality, etc.: a brilliant technician.
You are Brilliant! Let others know that you want them to be just as excellent as you are. They should always strive to Be Brilliant! This shirt features some totally neat stars as well as a pretty swell rocketship. What more could you want in a T-Shirt?
Sizing: These shirts are UNISEX, so if you are a girl, the shirts may run a little large. Order Accordingly!
PLEASE NOTE: This Shirt Is A PRE ORDER. It will ship the week of December 10, and get there in time for Christmas!