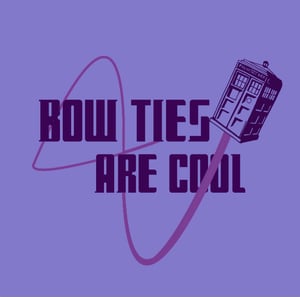 $

12.99
The most valuable lesson that the Doctor ever taught us is that Bow Ties Are Cool.
Show off your love of Doctor Who by celebrating Alex's Trock album and the immortal phrase, complete with a sweet TARDIS graphic. Impress your friends and other Timelords with this swell shirt! Now in a brand new color!
Sizing: These shirts are UNISEX, so if you are a girl, the shirts may run a little large. Order Accordingly!
Please note: This shirt is a PRE ORDER, and will be shipped in the week of December 10. In time for Christmas!